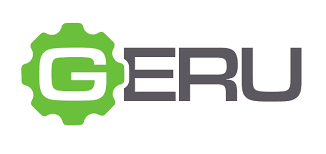 The Ultimate Funnel-Planning,
Profit-Prediction & Simulation Tool
ไอเดียธุรกิจจำลอง จำลองการจราจร ดูศักยภาพของธุรกิจ
Plan Your Next Big Online Business Idea OR Optimize &
Scale Existing Business

Create Beautiful
Funnel Maps

Powerful Built-In
Logic Engine
Use Hypothetical
Or Actual Data

Simulate Traffic &
Ad Campaigns
Simulation &
Optimization Reports

Blueprint Library
Of Pre-Made Funnels
Two Fast Ways To Create Your Funnel Simulation
In As Little As 5 Minutes…
Add Products
กรอกรายละเอียดสินค้า บริการและข้อเสนอทั้งหมดของคุณสู่ GERU
รวมถึงรายละเอียดที่สำคัญเช่นต้นทุนผลิตภัณฑ์ประเภทราคา
เพื่อเริ่มวางแผน!
Map Your Funnel
Drag-and-drop ง่าย ให้คุณวางแผนการดำเนินการ หรือแคมเปญการเปิดตัวของธุรกิจได้สะดวกและรวดเร็ว
Simulate Traffic
จำลองแคมเปญการเข้าชมจริง กำหนดผลกำไรของคุณก่อนที่คุณจะลงทุนกับกิจกรรมต่างๆ
Add Expenses (Optional)
GERU let's you plan and forecast all your marketing funnel costs, refunds, mechant fees and business expenses up front. So you get a complete picture of your true profit… right down to the last penny.
GERU Runs On All Your Favorite Devices Access It Anytime, Anywhere
เล่าให้เราฟังเกี่ยวกับธุรกิจของคุณคร่าวๆ เพื่อให้เราเข้าใจความต้องการและเป้าหมายของคุณอย่างแท้จริง